I'm linking up with
Leigh
!
Reading
I'll provide specific updates on what I read in January on the 15th, but my total book count is down from last year. One reason is because of the edX.org course I took in January. Another reason was my book selection--I find that the classics can't be (and shouldn't be) devoured over the course of a couple of days. I have made a small dent in my Christmas books, but there's still plenty left to read--and plenty of cold, snowy winter days left to spend reading!
Watching
Almost nothing--what has happened to my must-see TV? I was there with bells on for the Sherlock episode, and boy, was that ever fantastic! I recorded it, so one of these nights, I'll watch it again. Then there is Downton Abbey. I do so hope Anna and Bates will get the happy ending they deserve--along with Edith. I'd say they're on the right track so far, but based on last night's hints about Robert (grabbing his abdomen again), I think Mrs. Carson/Mrs. Hughes may have another occasion to wear her wedding coat--and it won't be for a wedding!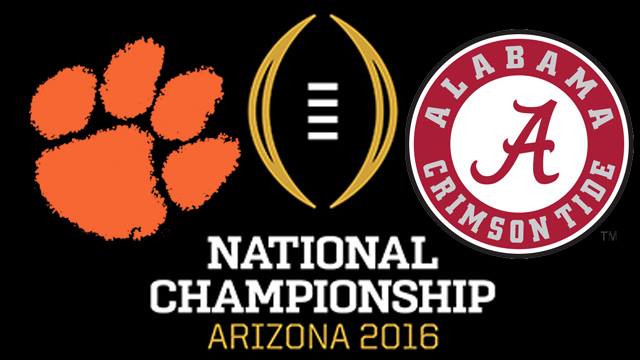 Well, there was one other thing I watched in January... and it lived up to the hype. Almost. Rob went to Clemson, and this has been a very fun year to be a Tiger fan. Believe it or not, Rob had to be out of town for work on the night of the big game, so we talked right at the beginning and then during half time. It was a very exciting game, and a fine end to football for me for the year.
Cooking
In mid-winter, I'm getting serious about having soup at least once a week. Here's the problem: my people do not want soup once a week. They don't love soup. What??!! So I usually have to pair it with grilled cheese sandwiches, which they do like. So far, I've made broccoli soup and a Greek chicken soup. Also chili...and baked potatoes. Winter time is when I can buy a five pound bag of potatoes and know that they're all going to get eaten.
Shoveling
After the blizzard last weekend, Rob is finally seriously talking about buying a snow blower. Even with our generous neighbors helping us with their snow blowers, it still took everyone hours to dig out. I have learned that I have a couple of favorite shovels--one we had to toss last year because it was broken, and one that is on its way out. Never thought I'd have a favorite snow shovel (or two!).
January seemed to go by pretty quickly, no? Only one snowstorm for the month--and only one day off from school. That number is way down compared to the last couple of years. I swear, last year, the kids seemed to have a steady stream of three or four day weeks. Here's hoping that February will be just as gentle!